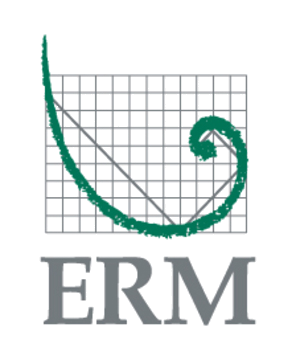 Employer

ERM

Job title
Principal Consultant – Product Stewardship & REACH (Mid-Senior Level)
Location
Frankfurt, Cologne, Munich, Hamburg or home based
Date posted
27-Oct-20
Apply by
26-Nov-20
Contact
Belinda Burns
Belinda.Burns@erm.com
https://www.erm.com/en/careers/

Summary
ERM is seeking experienced consultants with Chemical regulatory expertise to join our Product Stewardship team as Senior REACH/Chemical Regulatory Consultant in Germany. We are flexible on work location – the consultants can be based in Frankfurt, Cologne, Munich, Hamburg or be home based.
Details

ERM has a very well established Product Stewardship team that is globally connected and focused on assisting our clients to responsibly manage the health, safety, and environmental aspects of raw materials, intermediate, and consumer products throughout their lifecycle and across their value chain. This team delivers critical regulatory and technical support to clients operating across industry, but especially in the Chemicals, Crop Protection and Biocides sectors. We are committed to becoming the Product Stewardship Services of choice and joining ERM would mean that you will work with experts who firmly believe in delivering exceptional client value.

The ideal candidate will have a degree in chemistry, chemical engineering, environmental science or other relevant disciplines. You have strong knowledge on international and European legislations e.g. REACH, BPR and direct working experience on some of the following subjects: Safety Data Sheet (SDS) and CLP/GHS, socio-economic analysis, SDS/hazard communication and/or alternatives analysis. You will enjoy working with clients and managing projects. You have excellent German and English writing and communication skills.

ERM operate a collaborative environment and our consultants enjoy working on challenging projects, and diversified tasks. You will have the opportunity to develop your career both nationally and internationally during an exciting growth period for ERM. And we offer flexible working environment.

Role profile

The Principal Consultant will be responsible for project delivery and management whilst supporting the business and client relationship development activities. Main responsibilities are (not limited to):

Provide technical knowledge and expertise in the fields of:

registration / approval / REACH
classification and labelling of industrial chemical substances, Safety data sheet authoring / hazard communication
Industrial hygiene / exposure assessment
socio-economic analysis,
Analysis of alternatives / chemical engineering;

Act as an advisor to our clients (both national and global MNC's) on all relevant technical and regulatory product issues; the consultants will also plan and conduct workshops in close cooperation with the client
Actively involved in client relationship development through project discussions and demonstrating credibility
Support the business development activities and proposal writing
Help the junior consultants to develop their skills

This is an exciting opportunity for someone who is interested to work with multi-disciplinary team as the consultants will also be working closely with other ERM teams such as Information Solutions and Health & Safety audit and so on.

To Apply

We aim to build an "inclusive culture" by identifying, acquiring, developing and retaining a highly skilled and high performing workforce which reflects the diverse global marketplace in which we operate, regardless of gender, ethnicity, religious preference, sexual orientation, physical attributes, educational background.

If you share our value and are interested in this role, please send your CV and cover letter (in English) with your salary expectation.

Please click this link to apply: https://erm.wd3.myworkdayjobs.com/en-US/ERM_Careers/job/Frankfurt-Germany/Consultant---REACH---Global-Registration--Mid-Senior-Level-_R00006573

ERM does not accept recruiting agency resumes. Please do not forward resumes to our jobs alias, ERM employees or any other company location. ERM is not responsible for any fees related to unsolicited resumes.