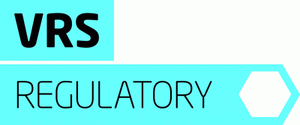 Employer

VRS Regulatory

Job title
SDS Author / Regulatory Compliance Specialist
Location
London / home based around London
Salary range
Competitive
Sector
Chemicals
Reference
VRSREG1756
Date posted
02-Nov-20
Apply by
01-Dec-20
Contact
John Sherratt
jsherratt@vrs-regulatory.net
http://www.vrs-regulatory.net
Tel: +44 (0)161 976 2825
Summary
An opportunity for a mid-level chemical regulatory professional / SDS Author to join a blue chip global chemical business.
Details

SDS Author / Regulatory Compliance Specialist

Competitive salary / excellent development and training

London / home base around London

We are looking for a mid-level chemical regulatory professional / SDS Author to join a blue chip global chemical business. You will join a large product stewardship team and focus on providing SDSs, labels, transport classifications and other regulatory documents to a global customer base for an extensive product family.

This role comes with an outstanding training programme; you will be trained in CLP/GHS and other relevant chemical regulations, receive extensive product training and learn how to use SAP-EHS. You will play a key role is a busy regulatory team supporting a global product range – products are highly complex mixtures with multiple components.

We would like to hear from London/south-east based candidates with chemical regulatory experience – this may be in product stewardship, notifications or hazard communication. Ideally you will have knowledge of CLP and GHS, have SDS authoring experience and understand hazard classifications. We are also interested to hear from chemists who would like to move into regulatory affairs – development or analytical chemists with experience of multi-component mixtures are particularly of interest. Experience of SAP-EHS would be an advantage (but not essential) along with good organic chemistry experience. This is a prestigious company providing excellent training and development – an ideal addition to your CV.

For further information and an immediate confidential discussion, contact John Sherratt at VRS Regulatory quoting job reference VRSREG1756.

Key Skills: Regulatory Affairs, Product Stewardship, Safety data sheets, hazard communication, SDS, SDS authoring, classification, GHS, CLP, REACH, regulatory assessment, raw material assessment, mixtures, complex chemistries.

VRS Regulatory is the Regulatory Affairs and Risk Assessment division of specialist scientific recruiter VRS. We focus on recruitment in Regulatory Affairs, Registrations, REACH, CLP, SDS Authoring, Product Safety, Compliance, Risk Assessment, Regulatory Toxicology, Regulatory Ecotoxicology and Environmental Fate in the chemicals, agrochemicals and biocides sectors.